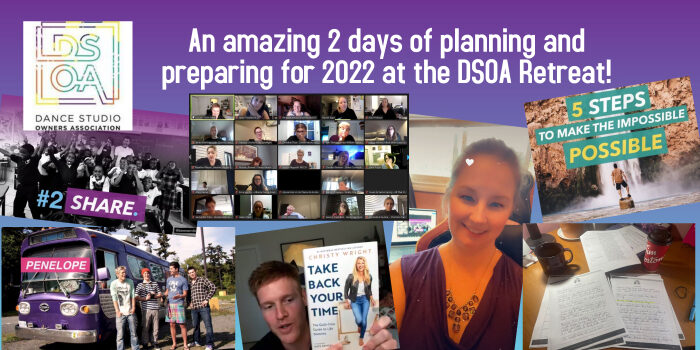 Over the last two days I spent time at the Inner Circle 2022 Planning Retreat where we mapped out our entire year. I feel pumped to tackle 2022 with clarity and confidence, and can't wait to share with our Dance Family what we have in store for you next year!
Thank you to Clint and his amazing team, and the incredible guest speakers who shared their wisdom with us, including…
* Christy Wright – Take Back Your Time
* Ty Bennett – Partnership Is The New Leadership
* Ben Nemtin – Making The Impossible Possible
At NJADS we are passionate about inspiring our dancers to find joy and happiness through dance, and to be the best version of THEMselves! I am so excited to dive into a brand new year with you!