A Note from the Director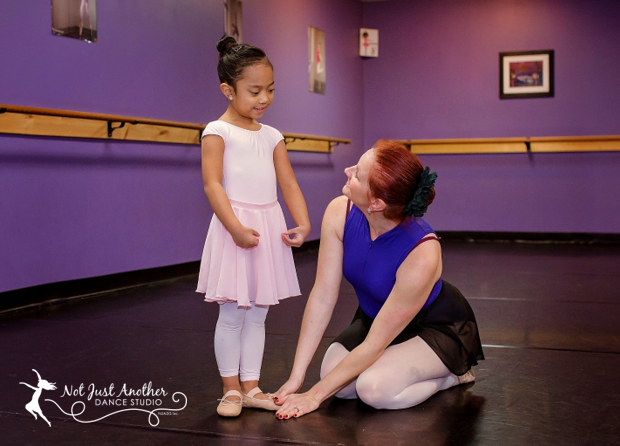 What makes us different? We are more than a dance studio…we are a family. Our students make friendships that will last a lifetime. We also focus on teaching the whole student; giving them life skills such as dedication, determination & perseverance that will help them to succeed both now and for the rest of their lives. I founded Not Just Another Dance Studio in 2003 with the belief that Dance Teachers change lives, and since then we have had the privilege of teaching hundreds of families in the Hamilton and surrounding area.
Our friendly, professional staff nurture students to flourish & become passionate and confident dancers:
Boost your child's self esteem,
Build your child's self-discipline,
Develop social skills and meet new friends,
Have fun!
We try to make all of our students feel special, while providing them with a love of dance. We provide a positive, safe and encouraging environment for students to grow. We do this in part by ensuring that our music, movement and costume choices are always age appropriate and modest.
Our Competitive Dance Teams allow students to take their learning to the next level. We select local competitions that provide a positive environment for our students, where they will be able to enhance their skills, and get feedback for improvement.
Dance is a great way to stay active, increase flexibility, and develop healthy fitness habits. It is also beneficial for mental health, especially during the COVID quarantine. We offer lessons both in studio, and online with classes moving seamlessly between both options when Hamilton goes into a Stay at Home government order.
You will love watching your child twirling around the room, beaming with joy and blossoming with confidence. Who knows…your child may inspire you to take a dance class of your own!
Keep Dancing!
Amanda Jeffery