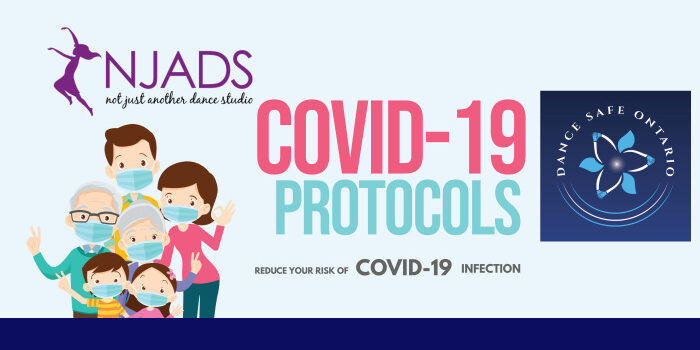 • All parents must complete a COVID screening for their child, prior to attending their first dance class for season 19. Classes start the week of September 11-17th. https://forms.gle/w7rvfevx1gpVMLkY6
• Parents are then also required to self-screen their child before EACH class. If the student is experiencing ANY symptoms of COVID-19 they must stay home from dance and should seek testing and appropriate medical attention.
• When you arrive, wait outside the building on the sidewalk (ensure 6 feet distance between other dancers/parents).
• A staff member will take your child's temperature and sanitize their hands as they enter the studio for class.
• Students must wear a mask when they enter the studio. Please send your child in dressed and ready for class, holding their water bottle and dance shoes. Change rooms are not available.
• Staff will escort students back to their parent at the end of class. Please meet your child at the door, as young dancers are not allowed to walk through the parking lot unescorted for safety reasons.
The Lobby/Waiting room is closed to parents per government COVID regulations. Please check out our new studio app for viewing class. We look forward to seeing all of our dancers back in studio soon!