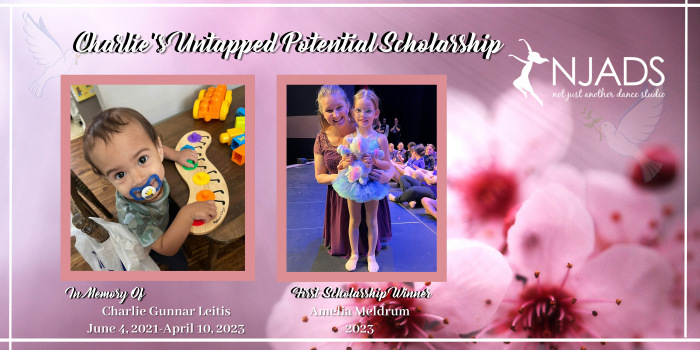 Happy Heavenly 2nd Birthday Charlie!
Charlie Leitis was born into the NJADS extended family June 4, 2021, as the son of Dani who works at the desk of our Ancaster location, and her husband Ivars. Charlie adored his big sister Riley, and loved Bluey, music and cars since early on. Charlie was a big cuddler in the studio always watching what was going on around him. As Charlie grew, he developed a strong interest in rhythm and music. Unfortunately, Charlie was unknowingly fighting an undiagnosed genetic disorder that began to cause developmental delays and regression after his first birthday. One thing that never left Charlie and continued to grow was his ability to keep a beat and enjoy watching our dancers. He joined our ECE Music class, but chronic fatigue made it difficult for him. Left to his own schedule though, he always found his instruments or ways to make noise in the house. He once stole his mom's tap shoes, and using his hands, kept beat to a song. Charlie was set to join the next season for our Dance with Me program, but would leave our world too early in April 2023, just short of his 2nd birthday.
To keep Charlie's memory alive the studio decided to offer a new scholarship program that gives one-year of tuition to a dancer with the passion for dance and music. With this scholarship we hope to give a child the dance future Charlie couldn't have. We are proud to announce that the first recipient of the Charlie's 'Untapped Potential' Scholarship is Amelia Meldrum.